Inventory Management and Sales Forecast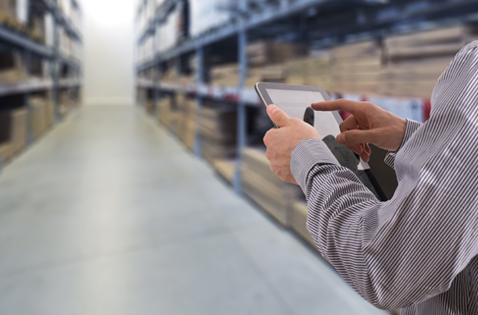 Our client, owner of one of world's leading fancy costume brands has a growing and global business. With manufacturing units in China, more than 300 products (SKU) in their portfolio and warehouses in three continents, the company needed a solution to accurately predict future sales in order to meet the following objectives-
Place optimal SKU level orders to the manufacturers in order to make sure there is no over-stocking, at the same time, there is enough margin for unexpected sales spikes
Have the right combination of shipping vs. air freight to each warehouse so that the costs are at the minimum while no orders remain un-serviced.
With new product launches every month, accurately predict their expected launch sales at ware house levels.
Background and Challenges
In last couple of year our clients launched a number of products targeting different Consumer segments and geographies. Riding on the popularity of a couple of path breaking products, they have seen an unprecedented sales growth in last couple of years across the product.
The challenge that our client was facing was optimal SKU rationalization to reduce the operational cost and reduce the TAT for the product delivery hence enhancing Consumer experience. ScoreData helped the client in their inventory management and helping them to discover seasonality and trend associated with their products at SKU level.
Our Approach
Based on historical sales data, ware house stocks and order history, developed statistical models for future sales predictions for all SKUs at distribution centre (DC) levels.
For SKUs with substantial sales, time series models are developed on de-seasonalized sales data to forecast future sales. Seasonality, cyclicity and other time series related concepts are integrated with forecasts to get predicted sales.
For SKUs with low sales (statistically inadequate data), nested modeling approaches are devised- first forecast models are developed at product group levels where data is rich. Then the future ratio of constituent SKUs is predicted based on historical ratio dynamics. Sales forecasts are then distributed amongst constituent SKUs in predicted ratios.
To predict launch sales for newly introduced SKUs, similar products (from consumer positioning perspective) are identified and respective forecast models are used to predict first month/ first quarter sales for new products.
Sales forecasts are integrated with warehouse stocks information, orders en-route and business inputs on expected sales spikes etc to arrive at orders for all SKUs, at warehouse levels, including split between shipping orders (long fulfillment cycle) vs. air freights (more expensive, short fulfillment cycle).
These results are fed into an easy to use VBA powered MS Excel dashboard to be used by business and vendors. Below is a sample snapshot from the report-

Impact
A scientific and accurate approach to order forecasting at the grainiest level. This helps minimize inventory risks (over stocking as well as order shortfalls) and optimize order forecasting process.