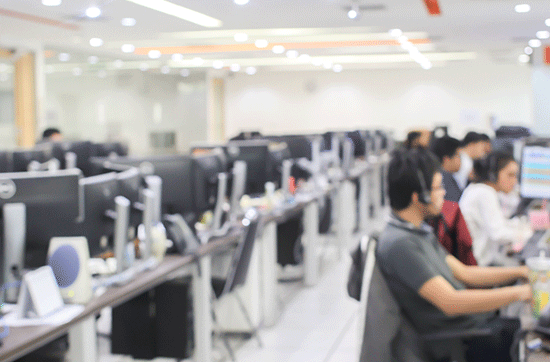 In today's world, outsourcing is not a new phenomenon. In the last two decades it has already changed the way business is done globally. Since the advent and easy accessibility of telecom, internet and related technologies, it has slowly ceased to matter whether a job is being performed in your office at Wall Street, NY or in a technology park in the outskirts of New Delhi, India. What matters is where the job can be performed most efficiently and serves the long term interest of share holder value.
Outsourcing started with less complex business processes (like call centers i.e. BPOs) and with time more complex and business critical processes and tasks also started getting outsourced. The early examples are peripheral legal and documentation processes, medical processes etc. Then came the big boy- software designing, development and all IT outsourcing.
Knowledge process outsourcing (KPO) in general and analytics outsourcing in specific is a slightly new phenomenon although very popular now. Companies want to leverage the availability of specialized KPO firms with in depth subject matter expertise in off shore locations like India with highly skilled work force.
These service providers handle some of the most critical processes of the clients business now and they carry out these tasks with better efficiency while also giving a substantial cost advantage.
India as an outsourcing destination has shown the way since the start. The reasons are manifold- easy availability of a highly skilled workforce, top class telecom and technology infrastructure and labor cost arbitrage to name a few. And as the business world becomes more comfortable with higher end and more complex business processes like data analytics, the India advantage continues to grow.
Data analytics helps companies to unlock the full potential of their data, generate useful insights and make better business decisions. Outsourcing data analytics makes so much sense because it is a highly specialized field which requires expertise in fields like statistics, economics, business intelligence, IT and also requires domain expertise. By outsourcing analytics to firms in India, companies can optimize their operational efficiencies, get better quality results and at the same time save costs.
Advantage ScoreData:
Our engagement models are fully customizable based on the requirements and long term interest of the client. For example- you may engage us for a one off analytics project, you may engage us as your long term analytics partner and we will take care of all your analytics and reporting requirements, you may also engage us on a resource hiring basis to name some. This also makes our pricing most suitable to your long term interests.
Since our engagement models solely depend on your requirements, this gives you the customization advantage you would not have with the bigger analytics service provider companies because of their rigid processes and systems. Engaging with us unlocks the full value of analytics outsourcing for you.
Having us as your analytics partner gives your business the confidence of getting the best quality analytics output and allows you to put your sole focus on your core business functions. By leveraging our vast experience of developing and implementing varied analytics solutions across industries around the world, you can be sure that the solution developed for you would be best in class and state of the art.
Last but not the least, we work with Customer First! as our driving principle in everything we do, so working with us allows you to take the full advantage of the labor cost arbitrage. We keep your long term interests above everything else.